From subsistence farmers to commercial agricultural marketing; the case of Nyanja Association.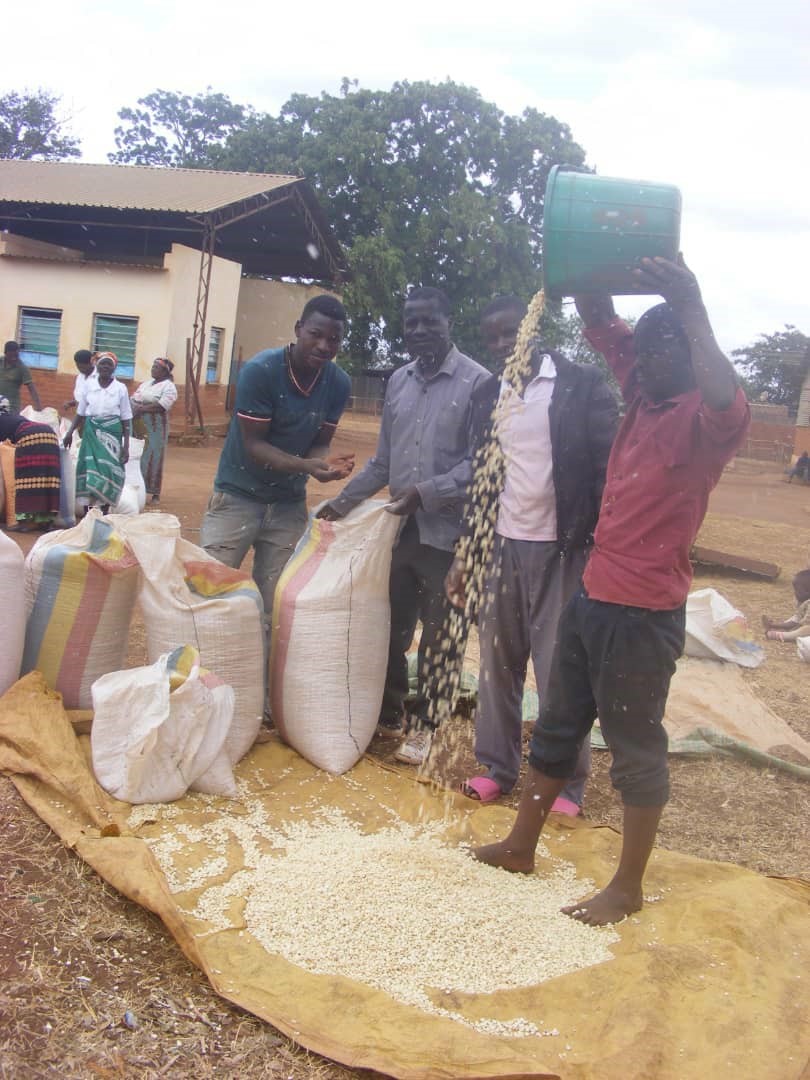 Nyanja Association is located in Lilongwe district in the central region of Malawi. It currently has 323 members (207 females and 116 males). The association was founded in 2013 but things stated to improve for the association in 2016, after they started working with ACE through the Rural Marketing Advisor (RMA) Mr. Hudson Pemba.

The association was introduced to the ACE Marketing School or AMS in 2017, the three-day training aims at giving farmers and in-depth understanding of the services ACE offers, with the hope of increasing the adoption rate of these services. Specifically, it looks at: Market Information, Trade Facilitation, the Warehouse Receipt System and other associated topics such as post-harvest handling and collective marketing.

Nyanja Association worked so hard and they managed to aggregate 50mT of soya. Through the knowledge gained from the AMS training, the association took special care of their commodity by grading, cleaning and drying it. With the help of the RMA an NGO approached them and offered to buy 30 MT at 300 MWK/Kg, a price close to double the prevailing market price.

In 2018, ACE trained other association members on the AMS and took members of the FO on a Warehouse Tour. At the Warehouse Tour farmers learnt about intake procedures, warehouse documentation, storage calculation, processes for requesting loans and how to trade warehouse receipts. A complementary training, the Farmer Business School, was also conducted by GIZ to improve farmer profitability by developing their farm business skills. As a result of all these trainings, Nyanja association is now actively involved in commercial agricultural marketing, they have aggregated and sold in bulk to a number of different buyers such as government, boarding schools, processing companies and ADMARC. This has allowed them to significantly increase their profit margins. Furthermore, the Association has participated in Bid Volume Only and Offer Volume Only auctions at ACE.

"Having ACE RMA following us has helped us to secure a good market for our products" said Mr. Chain, the chairman for Nyanja Association.

Farmers selling their maize to Chileka ADMARC on 1st October 2018


Related Articles
From, most recent comments
Tell Us How You Like Our Post..