KHAMALIDYETSA COOPERATIVE ACCESSES EXPORT MARKET FOR THEIR SOYA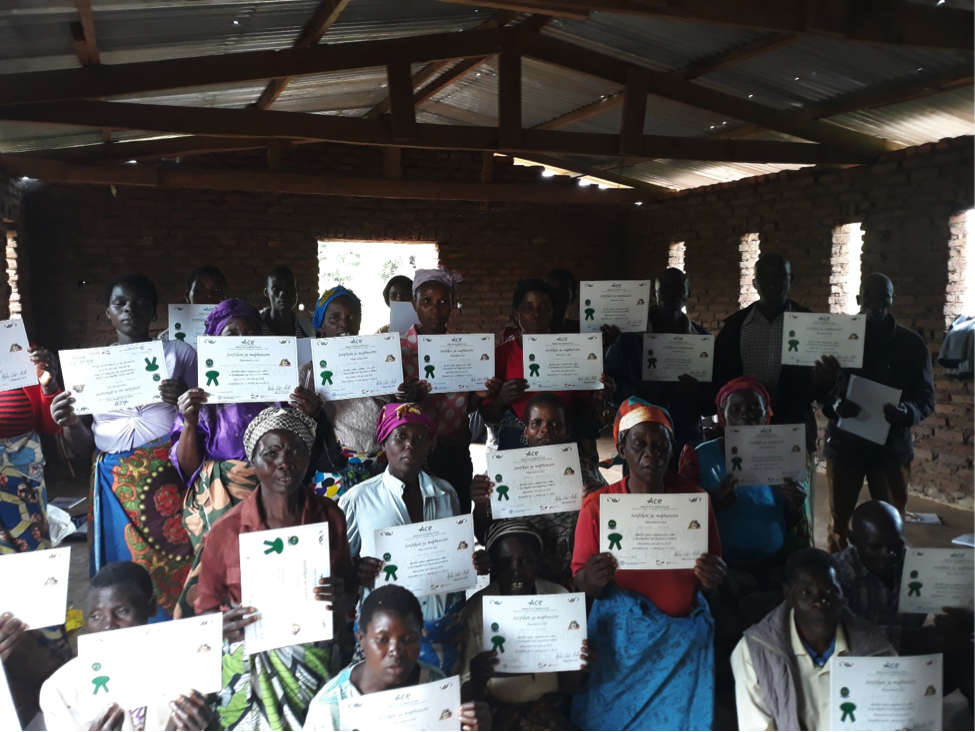 Khamalidyetsa Cooperative is located in Njedza village, Mponela EPA, in the centre of Dowa district.
The Cooperative has an active membership of 120 farmers of which 100 are women and 20 men. The farmers have been using ACE services to acquire markets by aggregating their produce and selling in bulk since 2016. When Khamalidyetsa Cooperative first started using ACE services they were a much smaller club, consisting of 30 women only. Over the years, thanks to the significant improvements that members were making at household level thanks to the impact of their sales, more and more farmers expressed interest in joining the Cooperative.
In February 2020, the farmer group had the opportunity to attend ACE Marketing School (AMS) training; this is a two to three day training on ACE services, during which farmers are taught about the importance of aggregation and collective marketing. This lead to a further increase in the size of the Cooperative from 90 to 120 members. Through ACE, the group was also trained on the Farmer Business School. The Farmer Business School is a training organised by GIZ with the aim to promote entrepreneurship and business skills of smallholder farmers
After going through ACE Marketing School training, 55 farmers from the Cooperative came together to aggregate 5.45mT of soya, which they were able to sell to Africa Improved Foods, through the ACE Rural Marketing Advisor. This was the first time the Cooperative was able to access an export market which meant they were able to sell their soya at 300MWK/kg when the prevailing soya markets were between 200 and 230MWK/kg.
Farmers from the Cooperative have decided that they will use their profit to buy and trade other commodities to increase their savings.
Related Articles
From, most recent comments
Tell Us How You Like Our Post..