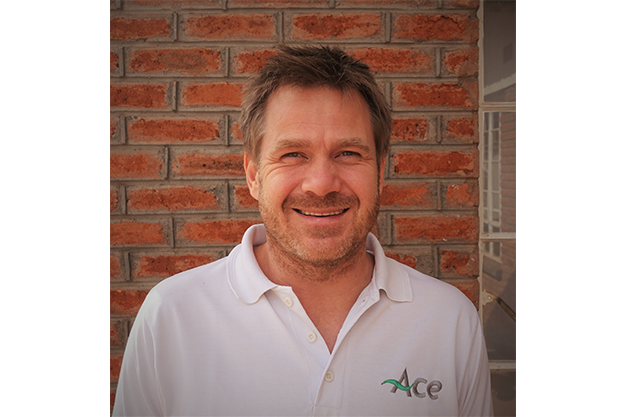 Kristian Moller is the CEO of ACE. Kristian is from Denmark, but has lived in Malawi since 2005 and has been with ACE since the first trade operations started in 2006. Kristian has since been instrumental in setting up the ACE trading system, which includes the warehouse receipt system; structured finance; bid/offer trade platform; forward contract facility; and auction system now operating in Malawi. Kristian has introduced innovative finance modalities to Malawi; these successfully financed more than 120.000 MT of commodities.

Kristian holds a Master of Law from the University of Copenhagen, Denmark, and a Master of International Business from Bond University, Australia, and has led the process of setting up the ACE arbitration system, and is a certified arbitrator himself under the Ministry of Trade and Industry in Malawi.
KRISTIAN MOLLER
CHIEF EXECUTIVE OFFICER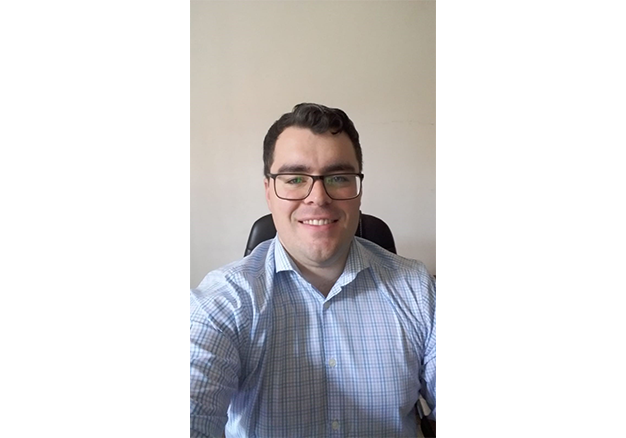 Paul Cleary is Senior Programme Manager at ACE. He obtained an MA in History from the University of Birmingham, UK. He returned to Ireland and attained a First Class Masters in International Development from NUI Maynooth.

While Paul spends most of his time backstopping ACE projects, liaising with donors, and managing the ACE Programmes Team, he has been lucky enough to get into the field and meet many of the farmers ACE works diligently to help. The thing Paul likes most about his work is trying to take the unbelievably complicated issues ACE works to resolve, constantly learning new elements of the context, and trying to find results and communicate all of this efficiently to donors and partners to ensure ACE can continue implementing impactful and successful projects with farmers.
PAUL CLEARY
SENIOR PROGRAMME MANAGER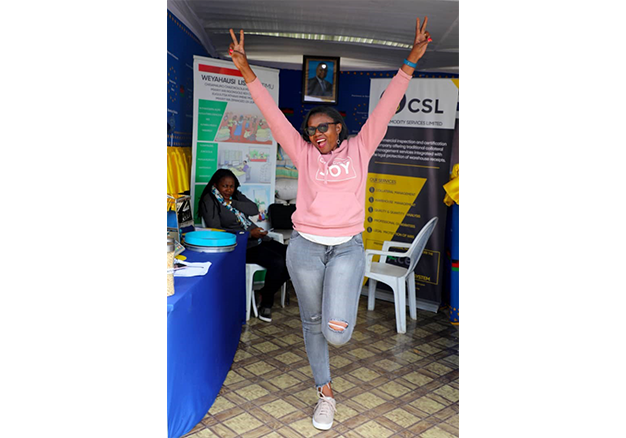 Esther Kawale is originally from Lilongwe, Malawi. Esther holds an MSc in Strategic Management from the University of Derby, UK. She has experience in human resource management, logistics, programmes and business management. Esther is a Programme Manager and has been at ACE since 2014. She enjoys her job because she gets to bring knowledge to smallholder farmers that helps them improve their agricultural practices, thereby transforming their lives.
ESTHER KAWALE
PROGRAMME MANAGER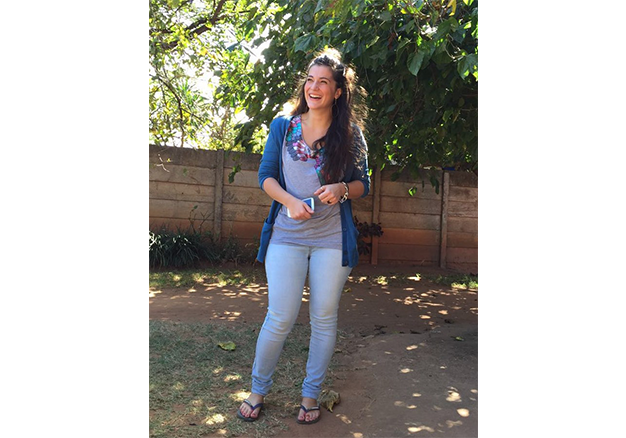 Giorgia Prizzon is originally from Milan, Italy. She obtained a BA in Human Geography from Durham University, and an MSc in Violence, Conflict and Development from the School of Oriental and African Studies in London. Giorgia moved to Malawi in 2013, and started working at ACE as a Technical Assistant in 2014. She was later promoted to Monitoring and Evaluation Coordinator, and is now working as Project Manager.
Giorgia is involved with the development of training materials, implementation strategies and workplans and staff trainings amongst other things. The thing Giorgia enjoys the most about her job, is to be working with a team that is constantly and relentlessly trying to find solutions to provide farmers with the best possible services.
GIORGIA PRIZZON
PROJECT MANAGER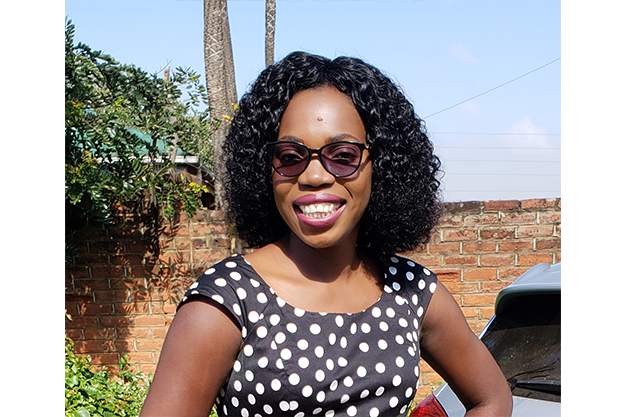 Prisca Muona is originally from Likoma Island in Malawi. She is a holder of an accounting degree from the Malawi College of Accountancy and is also pursuing ACCA. She has been working with ACE since 2014. Prisca is the Finance Manager at ACE, as well as member of the Senior Management Team, Human Resources Committee and a Trustee of ACE trust. The thing Prisca enjoys the most about her job is ensuring available resources are put to the intended use.
PRISCA MUONA
FINANCE MANAGER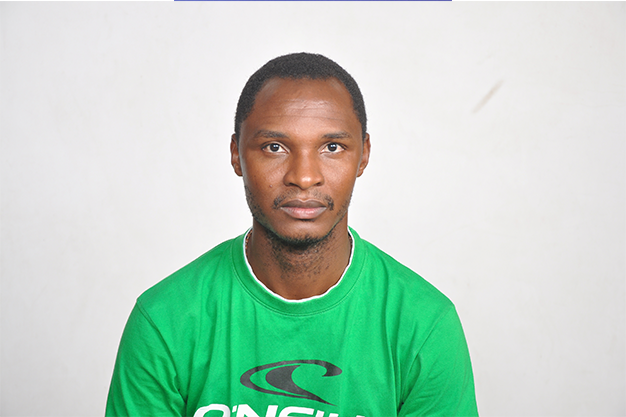 Peter Pemba hails from Mzimba, Malawi. Peter is a Holder of BSc Degree in Information Technology from Atlantic International University, USA, a Cisco Certified Network Engineer (CCNA), a Microsoft Certified Solutions Expert (MCSE) and also a Comptia A+ and N+ Engineer. He joined ACE in 2009 as an IT officer and was later promoted to IT Manager. His duties include managing the servers and network infrastructure, maintaining staff laptops, systems development, providing IT assistance to all staff and clients and managing the ACE Trade Platform. The thing Peter likes most about his work is putting smiles on peoples' faces on a daily basis by helping them solve problems and supporting them in every hiccup they encounter with the system.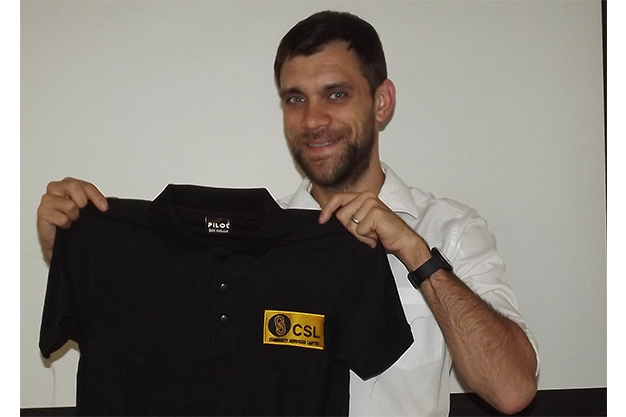 Peter Wythe joined ACE in 2015 as Warehouse Operations Manager. Holding a BSc in Psychology from Swansea University in Wales, combined with a background in the construction industry, and vast managerial experience, his appointment as Head of Department for Warehouse Operations saw the number of ACE operated warehouses increase by over 500% in 18 months.

Throughout his time with ACE, Peter balanced the requirements of project goals alongside modeling of financial profitability projections and managing budgets. Peter was instrumental in the development of processes and procedures within the Warehouse Department in order to better cater for the requirements of the industry, and tailor the approaches to collateral monitoring in line with industry feedback and inserted measures to increase inspection frequency and auditing of the operations to add additional levels of risk mitigation and reporting.
PETER WYTHE
WAREHOUSE OPERATIONS MANAGER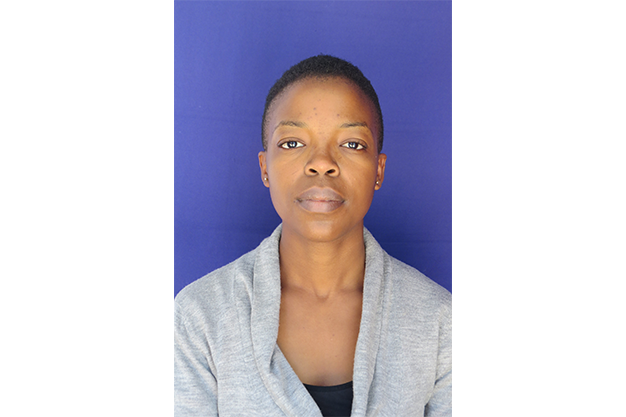 Lucy grew up in Blantyre and has been with ACE for since 2016. As the Contracts Manager she is responsible for contract management, performance and post contract management. The thing Lucy enjoys most about her job is engaging with the different stakeholders. Prior to joining ACE Lucy has had 5 years' experience in integral roles working with leading logistics firms across setup, corporate development, management and customer service.
LUCY STAMBULI
CONTRACT MANAGER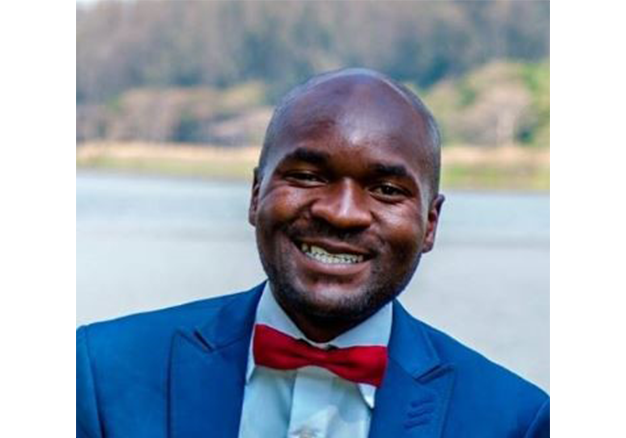 Prince Chipapi is from Lilongwe and has worked for ACE since 2015, currently as an Internal Control Manager. He monitors the Warehouse Receipt System on system functionalities, compliance, enhancement of system operating controls, advising and recommendation of system data changes or modification to risk identification mitigation. What Prince likes most about working at ACE is that he has enhanced his understanding of commodity financing and its associated risks. Prince holds an Advanced Accounting and Business Diploma as well as a Certified Accounting Technician Diploma from ACCA. Prior to working with ACE Prince has worked as an Accountant at Grain Traders and Processors association and Charter insurance company limited (now Liberty Insurance) and as a Credit Transaction Manager at First Merchant Bank (now First Capital Bank).
PRINCE CHIPAPI
INTERNAL CONTROL MANAGER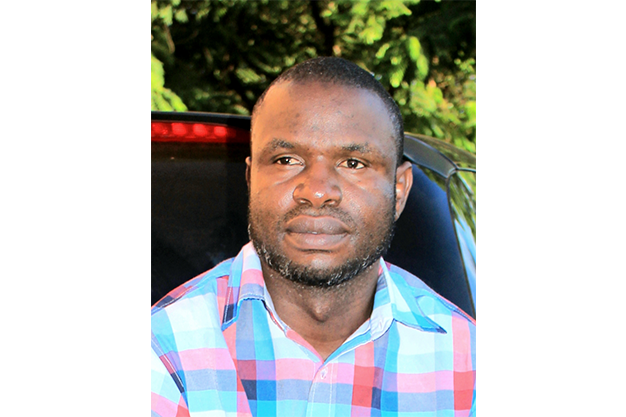 Jacob Kumwenda is originally from Rumphi district in the Northern region of Malawi. He has an MA in Business Administration from the Eastern and Southern Africa Institute of Management, in Tanzania. He has been in the agribusiness field since 2012. Jacob works as a Programme Coordinator and has been working with ACE since 2014. The thing Jacob loves most about his job is the ACE culture which motivates him to look forward to going back to work the following day.
JACOB KUMWENDA
PROGRAMME COORDINATOR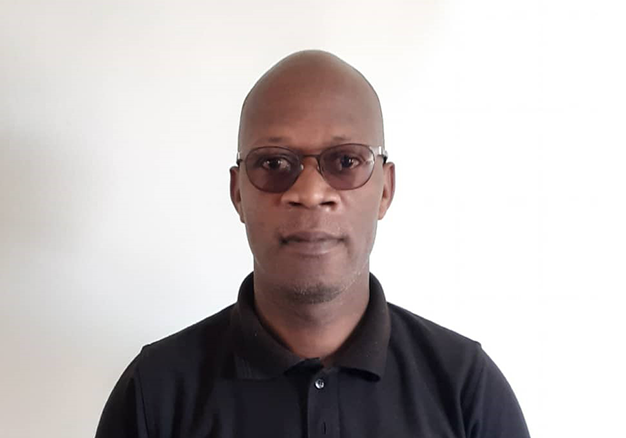 Madunga Mvula hails from Mzimba, in the North of Malawi. He is a seasoned logistics and supply chain specialist with over 20 years' experience focusing on warehouse and inventory management. He joined ACE in 2015 as Warehouse manager responsible for Balaka warehouse and was later promoted to Warehouse Operations Officer. The thing Madunga enjoys most about his job is capacity building farmers so that they can partake in structured trading through the Warehouse Receipt System. Prior to joining ACE, Madunga spent 15 years working as a Logistics Controller. Madunga holds a BA in Logistics and Supply chain Management with credit from Exploits University and an international Diploma in Logistics and Transport Management from Chartered Institute of Logistics in Transport (CILT –UK).
MADUNGA MVULA
WAREHOUSE OPERATION OFFICER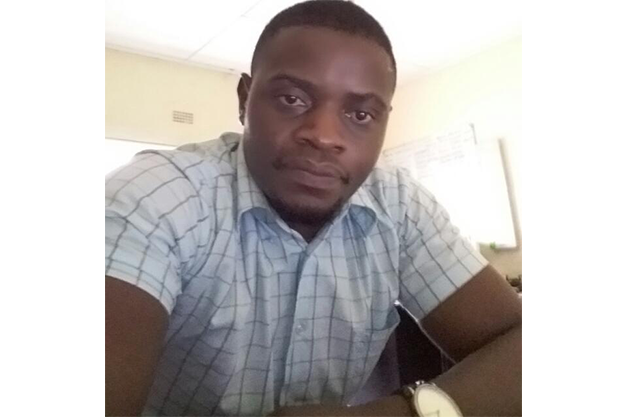 Blessings Kachere is originally from Chiradzulu, in the South of Malawi. He has a Diploma in Agriculture from Natural Resources College. He is a certified fumigator and has attended courses in Grain Grading and Warehouse Management. He joined ACE in 2014 as a Warehouse Manager responsible for commodity quality and quantity control. In 2015 he was promoted to Regional Manager taking charge of 7 warehouses in the South and was also managing all urban third-party warehouses operated under forwarded contracts. What Blessings enjoys most about his job is that the services ACE provides to the community contribute to the economic growth of Malawi.
BLESSINGS KACHERE
WAREHOUSE REGIONAL MANAGER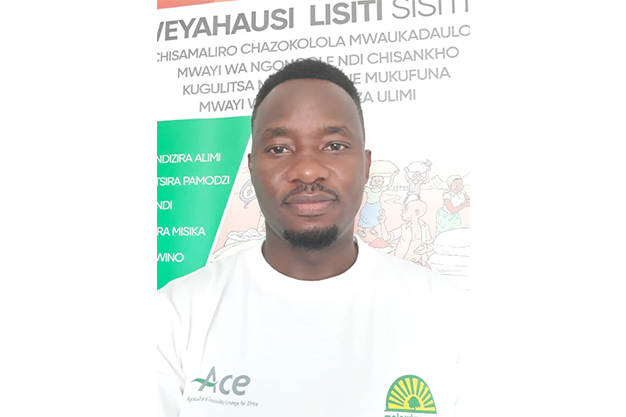 Adrian Semba was born in Blantyre and attained an agribusiness professional experience in Lilongwe. He holds a BSc in Agriculture, from the Bunda College of Agriculture, Malawi. Adrian joined ACE in 2016 and is currently working as the Field and Learning Coordinator. Adrian is overseeing the ACE Rural Strategy implementation in over 10 districts of Malawi through the coordination, management and training of ACE Rural Marketing Advisors (RMAs). What Adrian enjoys most about his job role is that it has allowed him to work with various smallholder farmers, both directly and indirectly which has shaped his interest and understanding of the dynamics of agricultural practices, and marketing and selling of produce in Malawi.
ADRIAN SEMBA
FIELD AND LEARNING COORDINATOR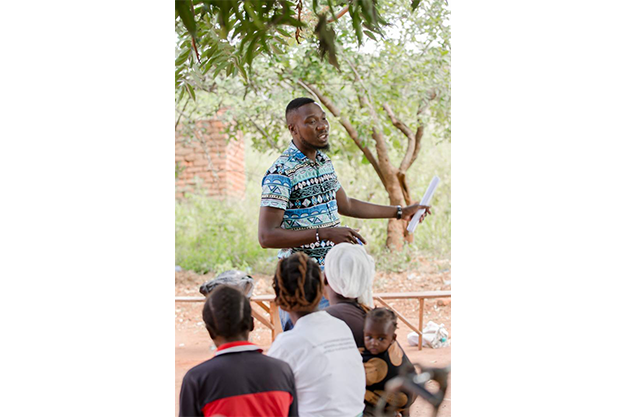 Basil Moya is originally from Balaka and grew up in Lilongwe. Basil works as a Programs Assistant and is responsible for the coordination, management and implementation of Chithumba. He reports to stakeholders and partner organizations, monitors the agricultural input loan distribution and recovery, and provides information and advice to the project implementation team. Since joining ACE in 2015, Basil worked in project coordination and implementation, reporting, developing and facilitating of training materials, and monitoring and evaluation. What Basil likes most about his job that he is able to provide lasting solutions to farmers in rural sectors through direct involvement at both field and head office level.
BASIL MOYA
PROGRAMS ASSISTANT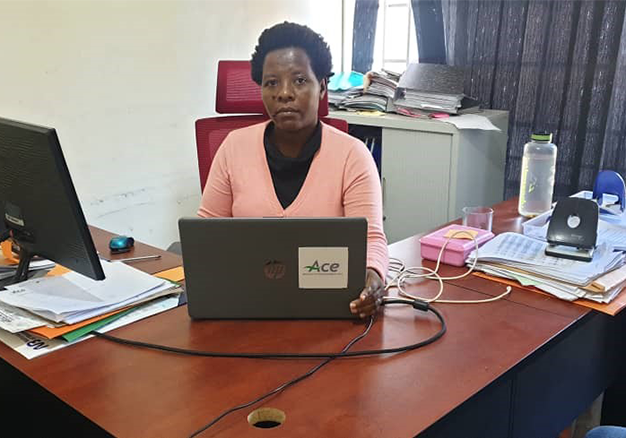 Edrina Gama is originally from Dowa district in Malawi. She has been working at ACE since 2015 as an Accountant in the Finance Department. What Edrina especially enjoys about working with ACE is that the organization assists farmers to find good markets for their farm produce allowing them to make a profit from their sales. Edrina is currently studying towards ACCA.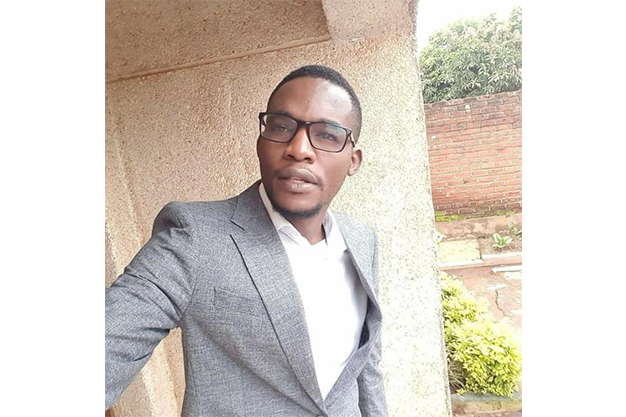 Henry is originally from Salima district in Malawi, but was born and raised in Blantyre. He has a degree in Accounting, Auditing and Information Systems from the Malawi College of Accountancy and is currently studying for ACCA (chartered accountant). Since joining ACE in 2016, as an Accountant, Henry has been responsible for management of accounts, preparation of tax returns, bank reconciliations, reporting as well as preparing payment vouchers for all ACE Limited transactions. What Henry enjoys most about his job, is the interactions he has with farmers when they come to pay their storage charges. Hearing them tell stories about how their life is improving through farming is awesome. He also enjoys to support the informed decision making of management by providing them with reports.
HENRY KAMPHINDA
ACCOUNTANT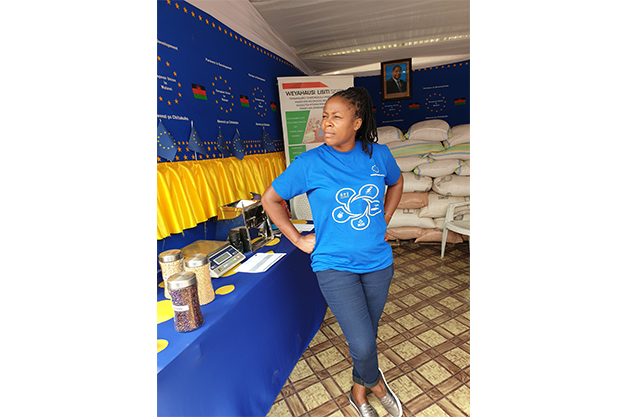 Lucy Gondwe originates from Rumphi district, Malawi. Academically, Lucy holds a Diploma in Business Management from K and M School of Accountancy, Malawi, and a Certificate in secretarial Studies. Lucy joined ACE in 2010 as a Receptionist and was later promoted to Trade Facilitator. Her duties include, linking buyers and sellers (trade facilitation), collecting and updating market prices on the ACE website, managing the ACE toll free line (223), sensitizing clients on how to trade through ACE and registering clients. The thing Lucy enjoys most about her work is linking clients to better markets.
LUCY GONDWE
TRADE FACILITATOR
Lucious Mduluza is originally from Mchinji. Before joining ACE as a Logistics Officer in 2017, he worked as an Automobile Technician. His day to day responsibilities include fleet and driver management, planning and coordinating of logistical issues, and resolving logistical problems. He enjoys most about his work in the operations department that it supports him to develop his personal skills as well as to contribute to the development of the organisation. He also likes managing logistics especially minimizing unnecessary costs.
LUCIOUS MDULUZA
LOGISTICS OFFICER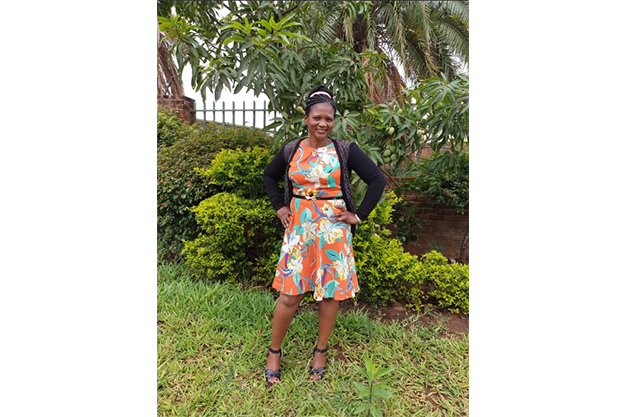 Loveness Thandize is a Malawian national, originally from Dedza. Loveness joined ACE in 2014. As ACE's Receptionist, she handles front desk operations and she is the first point of call for everyone visiting the Commodity Exchange. Loveness is very passionate about smallholder's being integrated into structured trade and she is always happy when she sees more farmers use ACE services after getting relevant information through her desk.
LOVENESS THANDIZE
RECEPTIONIST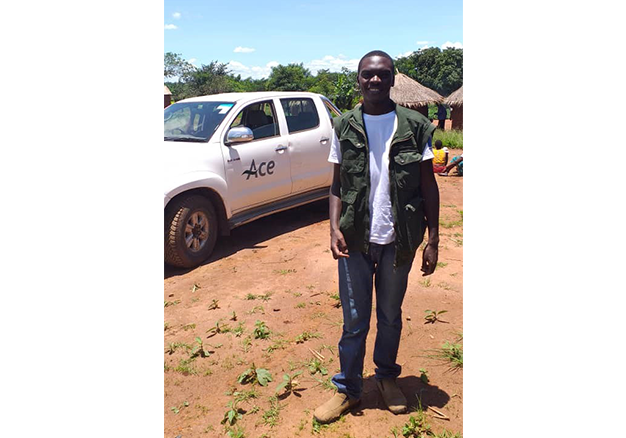 Blessings Ngwira was born and raised in Lilongwe though the is originally from Rumphi, Malawi. He graduated in 2017, with a BA in International Relations form Lobachevsky State University of Nizhni Novgorod, Russia. Blessings has been working at ACE since 2019 as an Intern and in May 2020 he attained the position of Monitoring and Evaluation Officer.

He enjoys working in the Programmes Department as he is gaining new skills for his own personal development. What he likes the most about working with ACE is that it is great way of assisting farmers by helping them to realize better profits from their yields.
BLESSINGS NGWIRA
MONITORING AND EVALUATION OFFICER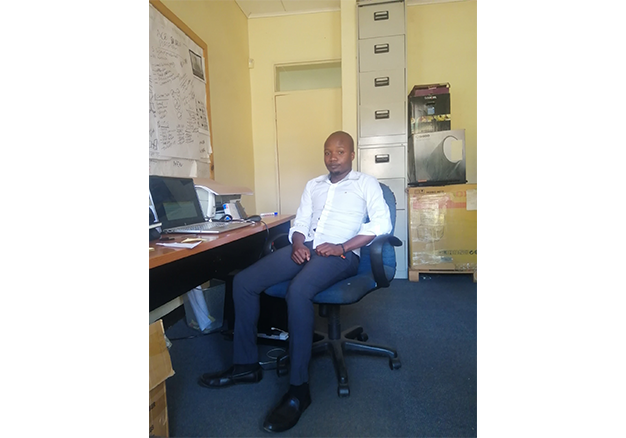 Lucious Ndalama was born in Balaka, but raised in Blantyre. He is a University of Malawi graduate from The Polytechnic where he graduated in 2019 with a BSc in Management Information Systems. Lucious has been working as an ICT Support Intern since November 2019 and his main duties include providing user support to ICT related issues and ensuring that relevant ICT systems are functional to maximum efficiency. The thing Lucious enjoys most about his job is providing user support as this constantly challenges him, and puts him in a place where he has to find solutions.
LUCIOUS NDALAMA
ICT SUPPORT INTERN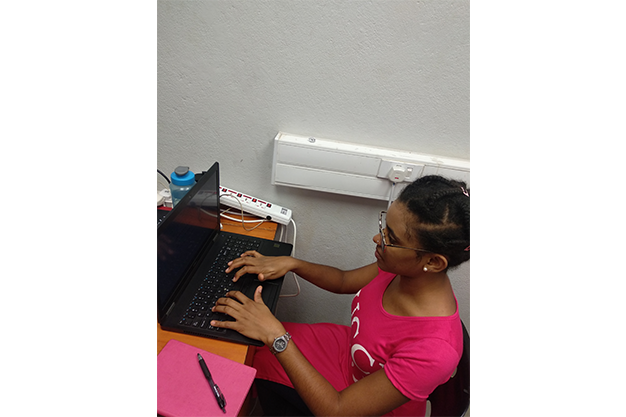 Sandra Latif is a Malawian national born and raised in Lilongwe, Malawi. She attended Lilongwe University of Agriculture and Natural Resources and holds a BA in Nutrition and Food Science. Sandra is currently in line to pursue her Masters in Food Technology. She also holds a certificate in Program Management and M&E.

Sandra is an intern for ACE under the Programs Department and her duties mostly include data cleaning and social media assistance.

What Sandra enjoys most about her job is the close interaction between colleagues at ACE and how work is diversified throughout the departments.