Kanadzeka Cooperative trades soya thanks to the ACE Marketing School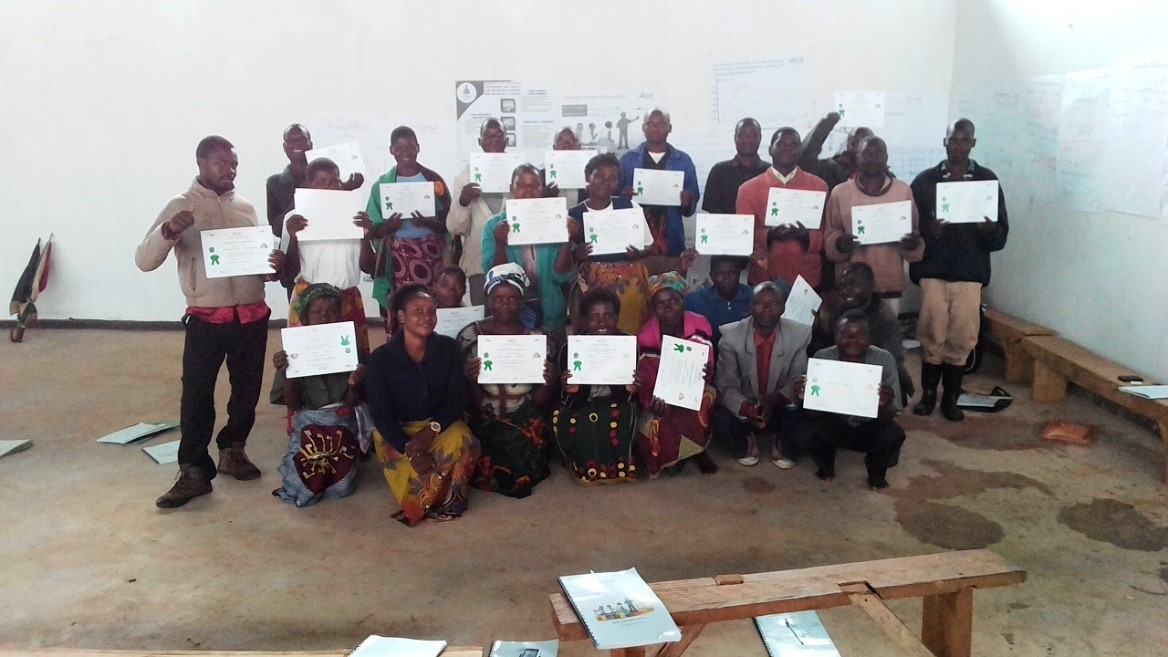 Kanadzeka Producers and Marketing Cooperative is located in the centre of Dowa district alongside Dzaleka. The Cooperative has 105 farmers of which 42 members are women and 6 are youth.
In February 2018, the ACE field staff for the area, Georgina Nkhoma, trained 30 members of the Cooperative on the ACE Marketing School (AMS). The Chairman of the Cooperative, as well as a few other members, had previously traded on the ACE platform. However, this year, for the first time, all 30 farmers who attended the training decided to aggregate their soya and trade as a group. This decision had a lot to do with the group's participation in the AMS.
With ACE's assistance to find the market, the 30 members of the group who had been trained on the AMS were able to aggregate 13.87mT of soya, which they sold to a large trader at 290mwk/kg, while the prevailing market price was 230mwk/kg. This meant the group as a whole earned 4,022,300mwk instead of 3,190,100mwk. The pie chart below shows the breakdown of the earnings made. The AMS helped the Cooperative to develop and follow through on a marketing plan. It also enabled them to conduct a cost benefit analysis, with assistance from Georgina. After conducting this analysis they decided to reject a number of offers from local traders and decided instead to trade their commodity though the market offered by ACE
As a result of the AMS, the Cooperative also developed a contingency plan in case they were unable to sell their commodity on the ACE platform. The plan would have been to sell on the local market using SMS price alerts as a means of ensuring they were obtaining a fair price. (SMS price alerts are one of the services offered by ACE whereby farmers receive weekly commodity prices to assist them make informed decisions).
The Cooperative plans to buy other crops with the earnings made and then trade them in order to increase their savings. Damalisi Jackson aged 37, managed to make 200,000 MKW from this trade alone. Though her husband was initially reluctant to aggregate the commodity and sell, she was able to persuade him. They are now both very pleased and were able to buy two cows.

Related Articles
From, most recent comments
Tell Us How You Like Our Post..